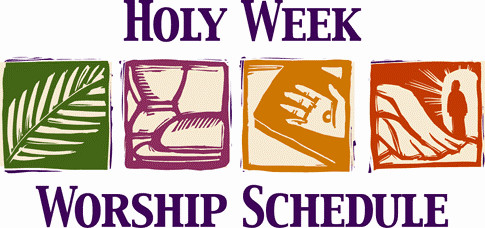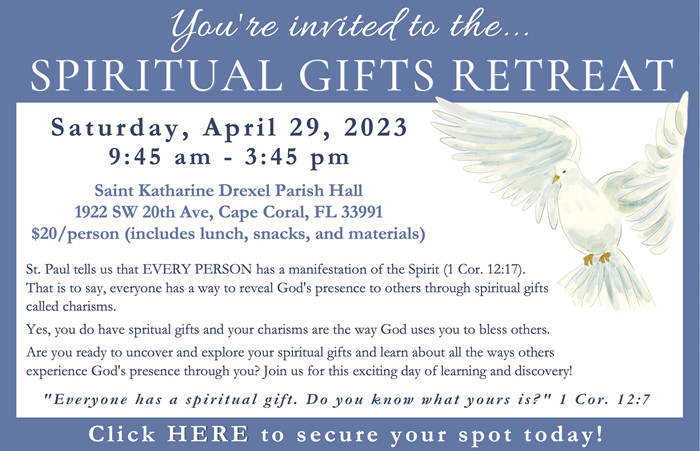 JOSHUA JOHNSON MEMORIAL SCHOLARSHIP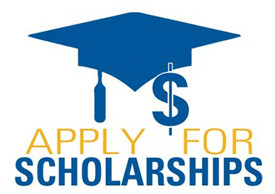 The Knights of Columbus, council 11177 at St. Katharine Drexel parish, will once again be sponsoring a scholarship competition for high school seniors who are registered members of St. Andrew's, St. Katharine's or Miraculous Medal parishes, and who are planning to pursue their education beyond high school. Applications for the Joshua Johnson Memorial Scholarship are AVAILABLE HERE. Paper copies will also be available in the narthex information counter at Saint Katharine parish.
Completed applications and all supporting documents must be postmarked no later than April 3, 2023. For further information contact Mike Sushil at (239) 560-2454, or email at michaeldsushil@gmail.com.

Parishioners of Saint Katharine Drexel:

Optional Links for Other Daily and Sunday Masses:

Embrace Grace exists to help inspire and equip the church to love and encourage single and pregnant young women and their families.
LEARN MORE...